Dental crowns & bridges from Brampton, ON
dentist restore smiles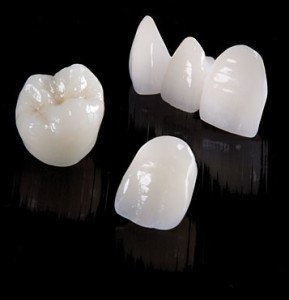 A broken or missing tooth may have a negative effect on how you speak, what you eat, how comfortable your mouth is, and how you feel about your appearance. Dr. Azeem Sheikh and his team at Brampton Dental Arts in Brampton, ON can restore your smile with dental crowns & bridges.
The dental crown procedure
A dental crown "cap" is a hollow, tooth-shaped dental restoration. It fits over a prepared tooth (or sometimes a dental implant). A crown may be used for cosmetic improvement in a tooth that has unusual shape, size, color, or enamel. More often, however, crowns are used to repair damaged teeth – those with fractures, breakage, decay, or wear.
There are various types of dental crowns, including stainless steel, gold, porcelain fused to metal, and solid porcelain or zirconia. Regardless, the process is similar:
Your mouth is numbed for comfort.
Damaged or decayed areas of tooth are removed.
The tooth is shaped to provide a foundation for the crown. This may involve removing a bit more natural structure or building it up with composite resin material.
Impressions are taken.
The tooth is protected with a temporary restoration, while an off-site dental lab fabricates the final crown.
You return to Brampton Dental Arts in about two weeks. The interim crown is painlessly removed, and the new crown is cemented in place.
Types of dental bridges
A dental bridge holds one or several artificial teeth on top of gum tissue. It is affixed in place by crowns at each end, cemented to existing teeth (a traditional bridge), or to dental implants (an implant-retained bridge). A Maryland bonded bridge is held by wings, adhered to the backs of adjacent teeth. Dental implants have largely replaced use of the cantilevered bridge, a unit affixed at just one end, for teeth at the back of the mouth.
Dental crowns at Brampton Dental Arts explained by Dr. Azeem Sheikh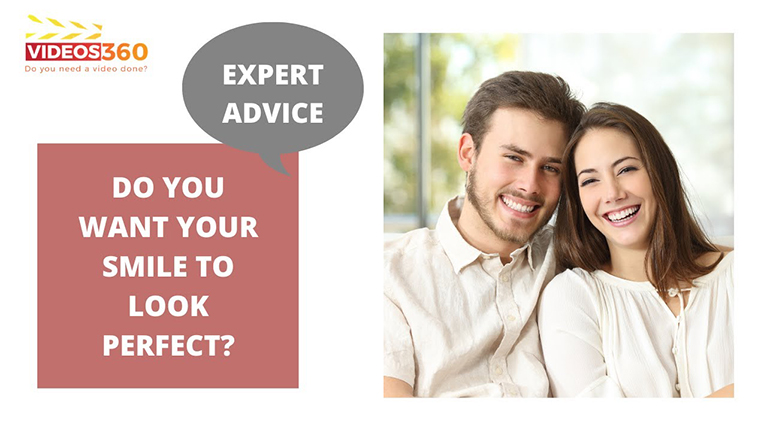 What is a Dental Crown? How can a dental crown help make your smile look perfect? Watch this video to learn about dental crowns as Dr. Azeem Sheikh from Brampton Dental Arts explains all about it.
Video Transcript
What is a dental crown?
Hi, this is Dr. Azeem Sheikh from Brampton Dental Arts. Many patients inquire about dental crowns.
In essence, a crown is a protective layer that is made in a lab and goes over your tooth.
Why would anyone need a dental crown?
If the patient has a large filling, fractured a tooth, or is after a root canal treatment, a dental crown is recommended.
What is the procedure of getting a dental crown?
Typically, the crowns are done in two appointments. In the first appointment, we will prepare the tooth for our crown. A light shaving of the tooth is done to make room for your new crown.
We will take a mold of the tooth and make a temporary crown. We will see you back in about two weeks, at which point the lab has custom made the crown for you.
The second appointment is very quick. We will remove the temporary crown and then permanently glue or cement the final crown in place to protect the tooth.
How patients in Brampton, ON care for dental crowns & bridges
For the most part, you will forget you have dental crowns and bridges, as you smile, speak, and eat normally. However, a little extra care when brushing and flossing helps to ensure longevity of the restoration and keeps your mouth healthy. Our hygiene team will demonstrate effective hygiene techniques.
For a doctor experienced in dental crown and bridge procedures, see Dr. Sheikh. His number is 905-581-3726.
Dental crowns (or caps) are dental restorations that are placed over a tooth when conservative restorations are insufficient to restore form and function. A dental bridge serves to replace a missing tooth or teeth. One type of dental bridge consists of dental crowns placed on either side of the missing tooth to connect the replacement tooth or teeth to them. Another type of dental bridge consists of the replacement tooth attached to the adjacent teeth with wing-like appendages. Dental bridges can also be supported by dental implants.
Dental crowns and bridges can be made entirely of tooth-colored material, metal, or a combination to provide optimal aesthetics. Some metal-free dental crowns and bridges incorporate stress-bearing materials to enhance their strength and wear-resistance.
Is A Dental Crown Right For Me?
A dental crown has many advantages. Dental crowns address aesthetic needs, restore tooth function, and enhance the overall health of your mouth. In cases where teeth have large broken down fillings, a dental crown can protect and preserve the remaining natural tooth. To enhance your smile, metal-free, tooth colored, porcelain crowns can also replace older metal or metal with porcelain crowns. Porcelain crowns have translucent qualities that, with the help of an expert cosmetic dentist like Dr. Azeem Sheikh of Brampton Dental Arts in Brampton – GTA area, can look just like natural teeth. Following root canal therapy, a dental crown is typically placed over the remaining tooth structure to preserve aesthetics and tooth function.
Is a Dental Bridge Right For Me?
In cases where teeth are missing, a dental bridge prevents the remaining natural teeth from shifting so that dental health and facial aesthetics are not compromised. Dental bridges may also provide a permanent, non-removable alternative to removable partial or full dentures. Whether supported by natural teeth or dental implants, dental bridges can offer life-like aesthetics and stable chewing surfaces. The can be easily maintained by brushing with modified brushing and flossing.
If you have damaged or missing teeth, come visit Dr. Sheikh at Brampton Dental and learn if a dental crown or a dental bridge is the right restorative and cosmetic dental solution for you. Simply Call 905-581-3726 today and we will contact you as quickly as possible.
Single Crown - Chipped Tooth