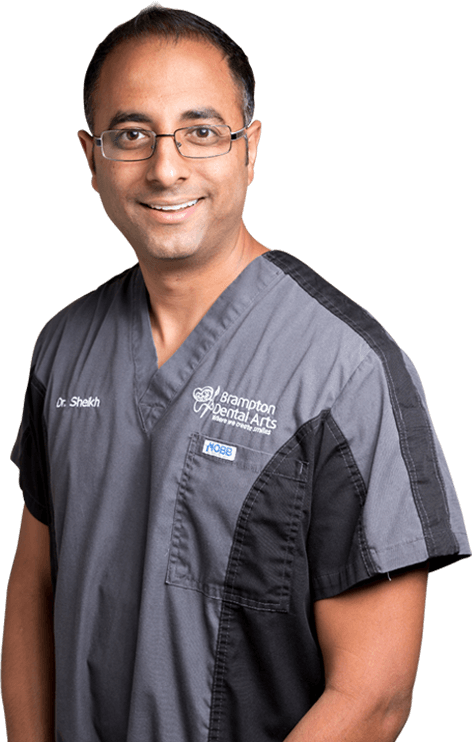 About
Dr. Sheikh
Dr. Sheikh has practiced general dentistry in the GTA for over 15 years. He earned his Baccalaureate with Honours in Biological Sciences at the University of Toronto in 1999. He went on to complete his Doctorate in Dental Surgery from the University of Western Ontario in 2003.
Since then, Dr. Sheikh has continually strived to offer his patients the most efficient and comprehensive dental care, a "ONE STOP SHOP" if you will. His continuing education has focused on 2 main aspects of dentistry:
Sedation Dentistry – Dr. Sheikh realizes that many patients live with an innate fear of coming to the dentist. Receiving his certification in conscious sedation from the University of Toronto has allowed him to provide his anxious patients the opportunity to relax with the use of Nitrous Oxide (Laughing Gas) and Oral Sedation (tablets). In addition, having Dr. Ing (anesthesiologist) as part of our team allows us to provide our patients with sleep dentistry.
Implant Dentistry – Realizing that more than 70% of the population is missing one or more teeth, Dr. Sheikh has completed an extensive training course on the surgical placement and restoration of dental implants from the University of Toronto. This course was taught by the some of the pioneers of implant dentistry, and as a result has enabled Dr. Sheikh to treat many of his patients who have suffered with missing teeth successfully with dental implants – including his own mother.
Dr. Sheikh finds importance in educating the public on oral health and has relished the opportunity of being interviewed by Z103.5 and AM900 CHML broadcast radio. His community involvement extends to teaching children on preventive dentistry at Neighborhood Schools, as well as helping out those families who can't afford dental treatment. Dr. Sheikh attributes his practice success to always putting the patient first through education and treatment that is catered on a unique and individual basis.
Dr. Sheikh also lectures throughout North America to other dentists and their staff about incorporating new technologies and developments in dentistry, enabling them to provide a higher standard of care for their patients. He retains active membership with the Ontario Dental Association, the Canadian Dental Association and the Royal College of Dental Surgeons of Ontario. He also maintains his membership to continually update his didactic and clinical skills, focusing on his passion, dental implants.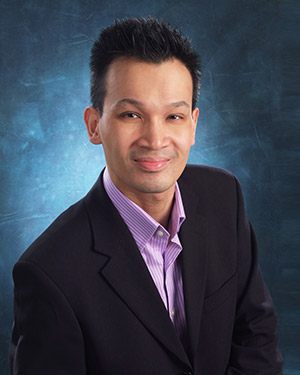 Dr. Stephen Ing, Dental Anesthesiologist
In 1999 Dr. Stephen Ing graduated with his Doctor of Dental Surgery degree from the University of Toronto. For approximately five years, he worked in private practice as a general dentist and in 2008 he completed a unique three-year postgraduate training in dental anesthesia at the University of Toronto, the only one of its kind in Canada. Dr. Ing is one of only a small group of dentists in Canada who have received training in both dentistry and anesthesiology. Dr. Ing is a diplomat of the American Dental Board of Anesthesiology and also a member of both the Ontario Dental Association and Canadian Dental Association.
One of Dr. Ing's strongest qualities as a practitioner is his sense of empathy and compassion. Dr. Ing's ultimate goal is to ensure all dental treatment is carried out in a stress-free, comfortable, and safe manner. It is Dr. Ing's belief that positive dental experiences will lead to better oral health and ultimately contribute to overall well-being.
If you have any questions or concerns regarding the use of sedation or general anesthesia for your dental treatment, feel free to contact Brampton Dental Arts and Dr. Ing will be more than happy to discuss your options.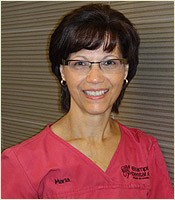 Maria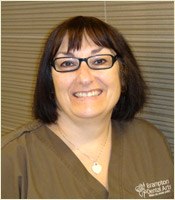 Marlene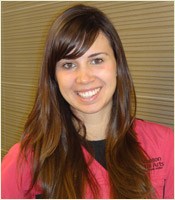 Robin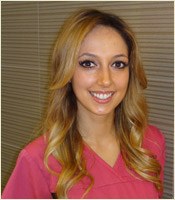 Sheena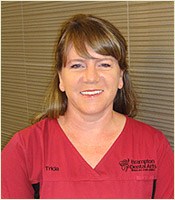 Tricia