Are you searching for a family dentist in the
Brampton, ON area?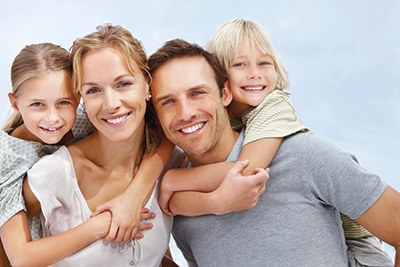 Dr. Azeem Sheikh and his team love practicing family dentistry in Brampton, ON. They get a real sense of satisfaction seeing grandparents, parents, and children enjoying the benefits of healthy mouths. Patients of Brampton Dental Arts develop a comfortable relationship with Dr. Sheikh and their hygienist they see at each visit. Family dentistry is a win for everyone.
Focus on preventing dental problems
At Brampton Dental Arts, there is no room for a "drill/fill/bill" mentality. Our goal is to help patients avoid the discomfort and expense of dental problems. That starts with listening – unhurried two-way communication to understand your concerns and lifestyle. Patient education is essential, too, so the dentist makes sure to involve you in treatment decisions and teach you steps you can take at home for optimal oral health.
Regular hygiene visits include a thorough oral examination, high resolution/low radiation digital x-rays (as needed), periodontal assessment, and oral cancer screening. With this level of precaution, should an issue arise, we can catch it early when it may be treated most efficiently and economically.
Our office provides a wide range of services including cavity prevention (fluoride and dental sealants), gum therapies, and restorative treatments. Ask about cosmetic smile enhancements for older teens and adults, too.
It makes sense to have a family dentist in Brampton, ON
Careers, school, athletics, shopping, meals, social time, homework – family life is busy! Reduce missed work or school time and travel less by consolidating appointment days for multiple family members.
Having one dentist for everyone in the household has other advantages, too:
Knowing your medical background puts the doctor in a good position to recommend the safest dental treatment.
Your electronic dental records are handy, and the dentist knows your current situation should an emergency occur.
In treating several generations, the doctor develops an understanding of genetic oral traits; this knowledge aids in catching any potential problems early on in your child's dental development.
Kids learn from you-seeing you greeted warmly at the reception desk, treated gently in the chair, and leaving with a smile is a tremendous lesson in the value of commitment to lifetime dental care.
Make your family part of the Brampton Dental Arts team of happy smiles. We welcome new patients of all ages. Call 905-581-3726 to schedule an appointment.