Root canal therapy treats pain and saves your natural tooth in
Brampton, ON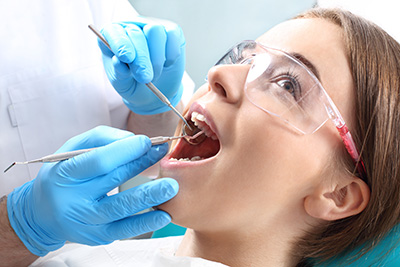 Few phrases elicit as many groans as "root canal" does. Many people believe it is a painful dental procedure, but in reality, root canal therapy relieves extreme tooth pain and helps you avoid costly tooth replacement treatments by saving your natural tooth. At Brampton Dental Arts in Brampton, ON, Dr. Azeem Sheikh and the entire dental team provide gentle, effective care so you can get out of pain and back to your normal life.
How root canal treatment relieves pain and saves your tooth
Also called "endodontic therapy," root canal surgery eliminates diseased tissues and pain-inducing nerves from the inside of your tooth so that it can be saved from extraction. It is typically recommended when the soft tissue, called "pulp," becomes infected or inflamed. This inflammation or infection can cause severe pain and the formation of an abscess, which if untreated, can lead to swelling in the facial area, the loss of bone around the tooth, holes in the tooth, and the spread of infection.
A variety of dental issues can lead to the need for a root canal, including:
Traumatic injury to the tooth – sometimes injuries from decades ago can suddenly cause problems with a tooth
Deep decay in the tooth
Repeated dental procedures on the same tooth
A chip or crack in the tooth
What to expect during the root canal procedure
During a root canal, an endodontist first numbs the area with a local anesthetic so that you are comfortable and pain-free during the procedure. Then, a small opening is drilled into the tooth and the pulp and nerves are cleaned out of the tooth. It is then shaped and filled with a rubber-like material (called "gutta-percha") that seals off the root canal of the tooth. Finally, a restoration is placed on the tooth—typically a crown—to protect it from future damage.
Call us for a consultation
There is no need to suffer with tooth pain. At Brampton Dental Arts, you will feel welcome from the moment you step into the office and we take every measure to ensure that your experience is comfortable, from your time in the dental chair through recovery. If you have tooth pain or symptoms that indicate you may need endodontic treatment, we encourage you to call our Brampton, ON office today at 905-581-3726 to schedule your personalized consultation.