Dental Implants: Versatile solution for tooth replacement in
Brampton, ON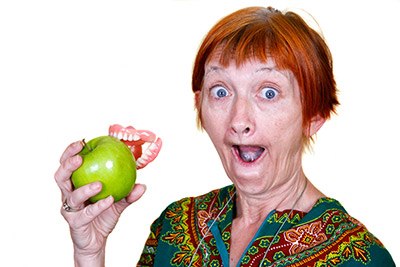 Restorative dentistry has come a long way, replacing missing teeth with natural look and function. Dental implants have become a popular choice for their longevity and easy care. Patients in the Brampton, ON area have the convenience of a full range of experienced implant services at Brampton Dental Arts. Dr. Azeem Sheikh has placed more than 3,000 implants, and he provides mentorship in this area of practice to other doctors in the GTA. You can learn more about the implant study club by visiting www.livedentalsurgery.com.
Understanding implants
An implant is a post that is placed into a precisely-prepared site in the jaw. Bone fuses solidly with the implant, replicating the root of a tooth. The tooth implant process is then finished with a visible restoration. A dental implant is the only tooth replacement method that becomes part of the body, rather than sitting on top of gum tissue. This helps to maintain youthful-looking facial bone structure, and with good oral hygiene, an implant can last as long as natural teeth.
When Brampton, ON patients may choose dental implants
Many times, an implant is topped with a porcelain crown to restore a single missing tooth. However, this technique presents many other possibilities:
Multiple implants – Implants are an alternative to a removable partial denture for missing teeth at various locations in an arch.
Full mouth dental implants – With IV and general anesthesia and bone grafting services on site, as many teeth as you'd like can be replaced with implants.
Fixed bridge – Requiring just two implants, this prosthetic can be a cost-effective way to replace a span of up to five missing teeth. Healthy adjacent teeth are not impacted.
Implant-retained denture – Are you tired of dentures that slip, wobble, or rub sore spots? An entire arch of teeth – your denture or one we design for you – snaps over as few as four dental implants, for amazing stability.
Teeth in a Day – This option can be ideal for a patient who does not want to leave without a denture. Tooth extraction and placement of dental implants are performed in ONE visit. At the same time, implants are ten immediately "loaded" with an affixed set of teeth, designed and fabricated in advance from impressions of your mouth.
Are you concerned about dental implant cost? Call 905-581-3726 to schedule a consultation at Brampton Dental Arts. We want you to enjoy eating, speaking, and smiling with confidence!
Premature Aging Due To Bone Loss - Male Front View
Premature Aging Due To Bone Loss - Female Side View
Effects of Single Tooth Loss
Implant Placement into Socket
Mandible Crown and Bridge Reconstruction
Locator Attachments for Upper Denture
Locator Attachments for Lower Denture