Sedation dentistry: Get the care you need in
Brampton, ON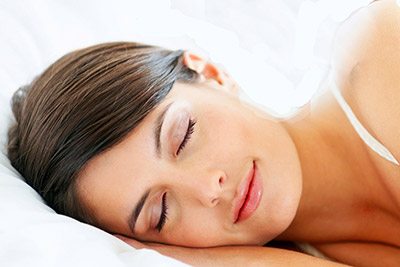 Countless individuals, both male and female, of all ages, put their oral health at risk because of dental anxiety. Others cannot find time for extensive dental work that requires several appointments. Some people simply can't sit comfortably for the duration of a dental treatment or have an active gag reflex. With many options in sedation dentistry at Brampton Dental Arts in Brampton, ON, patients can get the care they deserve for attractive, healthy smiles that contribute to whole body wellness.
Brampton, ON patients have options in sedation dentistry
In the care of Dr. Azeem Sheikh and Dr. Stephen Ing, sleep dentistry is tailored to the patient's level of fear or anxiety, rather than the type of procedure. For example:
Nitrous oxide – Pleasantly scented "laughing gas" is inhaled through a nose mask. It quickly induces a carefree state of mind. This is a good choice for a mildly anxious patient or someone who has a fear of needles. The effect wears off quickly, so you may drive and return to work or school. Non-addictive nitrous oxide is safe for children as well as adults.
Oral sedation – Calming medication is provided in pill form, before dental work begins. You remain conscious but relaxed and may doze off. Treatment time seems to pass quickly, and most patients have little recollection of the visit. You need a companion for the appointment, though, due to residual grogginess.
Intravenous sedation dentistry or general anesthesia – Dr. Ing is certified in dental anesthesiology, thus well-qualified to administer IV or general anesthesia. These deeper methods of sedation may be appropriate for a patient with acute dental phobia, or who is having oral surgery. When you awaken, the work is done!
Soothing room – Return to your normal state of mind at your own pace. Our comfortable soothing room has a homey environment, and you are welcome to have a friend or family member with you during recovery.
Dr. Sheikh believes that positive experiences in the chair contribute to a good attitude toward dental care, for life. Painless dentistry is one of the ways he and the Brampton Dental Arts team create those experiences.

New patients are encouraged to call 905-581-3726 to book a low-stress appointment.