Brightening smiles in Brampton, ON
with cosmetic dentistry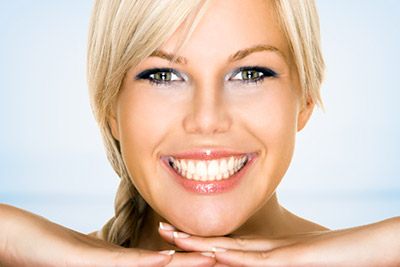 Have you have gotten so accustomed to hiding your smile, that it is second nature? It doesn't have to be that way. With modern cosmetic dentistry techniques, Dr. Azeem Sheikh helps men and women from Brampton, ON to Caledon, Georgetown, Mississauga, and Vaughan enjoy the confidence of attractive smiles.
Cosmetic dentistry your way in Brampton, ON
Your smile is one of a kind. So is your schedule, lifestyle, and budget. At Brampton Dental Arts, smile makeovers are personalized. Yours may involve one or a combination of the following:
Teeth whitening – With Zoom! teeth bleaching, your smile can be noticeably brighter in about an hour. Relax in the chair while we apply the whitening agent and active it with a light source. With gum protection and professional application, whitening produces little or no sensitivity.
Porcelain veneers – Veneers are made of lustrous dental ceramic, which is laminated to anterior teeth. Veneers look natural but hide cosmetic teeth issues such as deep tooth stains, teeth gaps, crooked teeth, cracked teeth, enamel imperfections, and odd shape or size. Veneers usually require only two appointments for dramatic results.
Teeth bonding – Composite resin bonding is a pliable, tooth colored dental plastic, which is shaped, adhered to a tooth, and light-hardened. Chipped teeth and broken teeth are good candidates for bonding. Silver-colored fillings can also be replaced with composite. When used for dental cosmetics, bonding generally requires no numbing and 15 minutes or less per tooth.
Crowns – A crown improves the look of a tooth, while retaining most of its natural structure.
Gum surgery – Soft tissue grafting restores the appearance of receding gums and reduces sensitivity and risk of decay caused by exposed root structure. A bit of your own tissue from a donor site or an allograft material (a manufactured human tissue derivative) is placed using Dr. Sheikh's own "tunnel technique." It is held in place with sutures or adhesive, and typically heals quickly.
Crown lengthening – Another method of soft tissue contouring that improves a "gummy smile."
Tooth replacement – With bridges, partial dentures, dentures, and dental implants, there is no reason to live with a gap.
What would you like to change about your smile? Call Dr. Sheikh at 905-581-3726 to talk about it.